Mookie was officially named the NL Right Fielder of the Month. But beyond that, he was definitely the Dodger's Player of the Month. We took a deep dive into just how good he's been.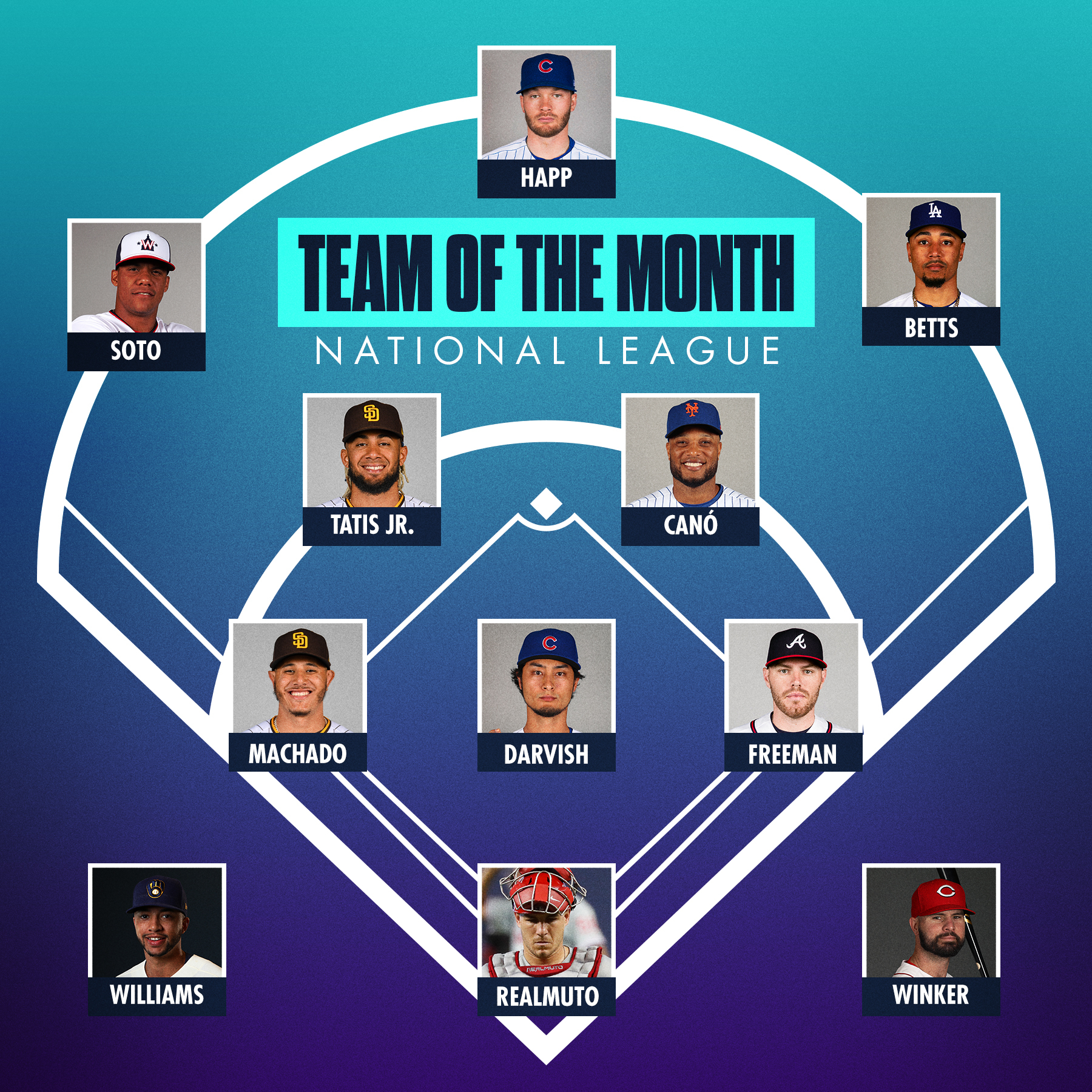 August Stats
.315/.407/.696, 22 R, 10 HR, 21 RBI, 5 SB, 1.8 WAR
He's been everything we could've wanted and more. His OPS+ in August was 189. His wRC+ was 192. He's actually batting 20% better than his usual self. He walked 14 times to 19 strikeouts and even reached on 3 errors. He didn't even ground into a single double play last month.
Defensively he didn't make a single error last month in almost 200 innings of work. According to statcast, players who hit the ball towards Betts should've hit .294. They only hit .250. It's also interesting that since Bett's amazing play of the week, no one has even attempted to stretch a triple on him.
More Stats Counting July
Now these next stats are on the full year, but there was only one week in July and Mookie actually didn't do well then.
.298/.380/.611, 27 R, 11 HR, 26 RBI, 6 SB, 2.5 WAR, 95% zone contact rate
He's had 36 of his 150 PA with 2 outs and is OPSing 1.442. He's OPSing 1.323 (batting .440) with RISP. Actually Mookie turns it on in just about every clutch situation.
In the most clutch situations of 2 outs with RISP Betts is somehow hitting an absurd 1.648 for an OPS+ of 331. That's 231% better than the average MLB player in that situation. Almost 6 times out of 10 he's getting on base.
And he's thriving atop the best lineup in MLB. When he bats leadoff, his slash line is .321/.420/.655 with 8 HR and all 6 of his stolen bases.
Oh, and again, he's the Dodger's highest rated defender.
On a serious note, we love the leadership ability of Betts. Including his part in the Dodgers standing with Black Lives Matter.
Thank you Mookie. For being a leader in this world and standing up for what's right. All of Dodger Dynasty stands behind you in this fight for equality.